Doug Melanson speaks with the Appropriations Committee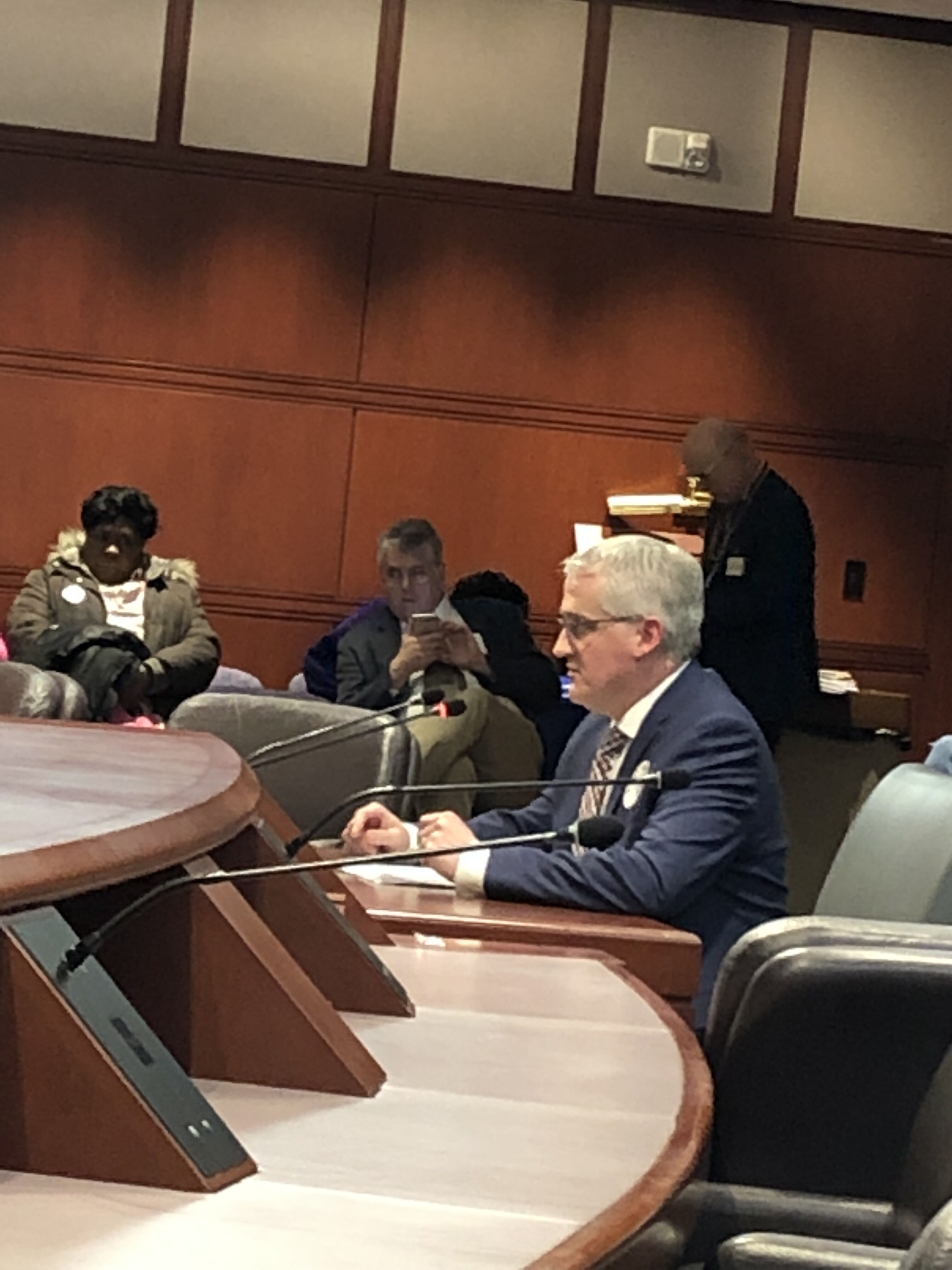 Doug Melanson, Administrator at Abbott Terrace Health Center spoke with Senator Osten, Representative Walker, and the members of the Appropriations Committee at the Public Budget Hearing Tuesday, March 5 at 4 p.m.
Melanson does not want to see any nursing homes lose funding. This would be putting a strain on the staff, residents, and their families. He wants policy makers to, "hear loud and clear that delivering the care everyone wants for their loved ones is getting harder and harder to provide," because there has been no additional Medicaid help in the state budget for the past twelve years. In twelve years, the cost of everything has gone up: labor, supplies, food, electricity, and the cost of repairs and refurbishments to the center.